Mike Pender and the Sensational 60's Experience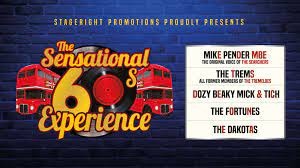 We are aware of some comments on social media about Mike Pender 'Retiring'.
This is somewhat untrue.
As you know Mike has been headlining the Sensational 60's Experience tours for a number of years and it is this show that Mike will 'retire' from at the end of this year.
In 2023 Mike will carry out certain other engagements of which information will appear on the web site and Facebook pages when appropriate.