Mike is featured in Peter Tuffrey's forthcoming book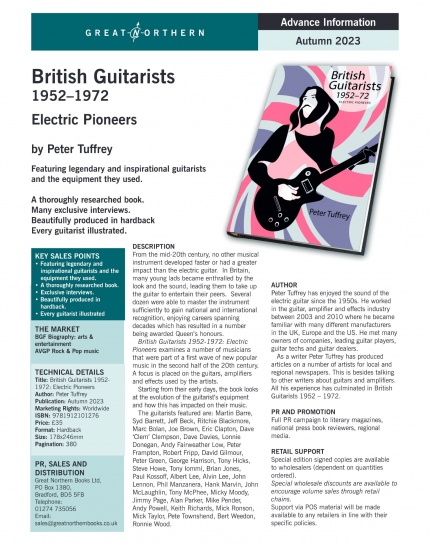 Below you will see details of a forthcoming book featuring detailed interviews and photographs of legendary and inspirational guitarists and the equipment they used.

Mike Pender is featured over ten pages of interview and photographs covering his complete career as a guitarist, with much detail on his guitars and equipment used over his long career as lead singer and lead guitarist of the Searchers and Mike Pender's Searchers.

For all you 'avids' it is going to be a 'must read' or even Christmas present 2023!