John Richards 10.2.1949 - 8.4.2020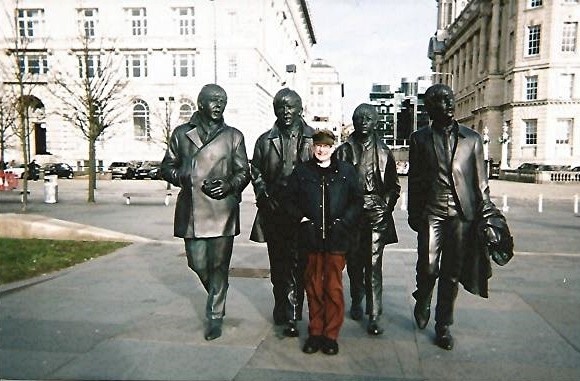 It is with much sadness that I have to tell you that John passed away on April 8th in hospital following a short illness having only been admitted on the 5th.
Mike and I had only spoken with him a day or two before he was admitted.
It was only a matter of weeks ago that I wrote on this forum about Mike receiving his MBE in January and recording the tireless work John had put in to make this possible.

In fact John had been working on this for five years collecting information, contacting so many people who became sponsors and supporters and writing countless letters to the relative government departments, sending CD's, Mike's Book, Tour details and flyers and lots more. I was delighted to be asked by John to join his 'quest' and in the end we both ended up with a lever arch file full of correspondence. You can be assured that such Honours are not bestowed without much research and consideration by many, at countless meetings, over a considerable time scale.
I will miss his friendship that was built up over the past five years as we worked together but I also enjoyed our regular chats about our shared love of sixties' music and in particular Searchers' music and Mike Pender.
John was a true gentleman and I will miss him very much. We had a quirky habit – we would send each other random postcards just to say hello and how are you in between our telephone chats.
He knew Janet and I holidayed in Venice annually and the hotel had a rather posh postcard. I brought a handful home a year or two back and I would often use one of those and he would postcard me back and say – "you can't be there again – can you ?'' Yes we enjoyed some laughs as well.
Rest in peace John and may you continue to hear all your favourite music for ever and ever.

~Roger Askey