'The Casbah - Birthplace Of Merseybeat', BBC Radio 2 Documentary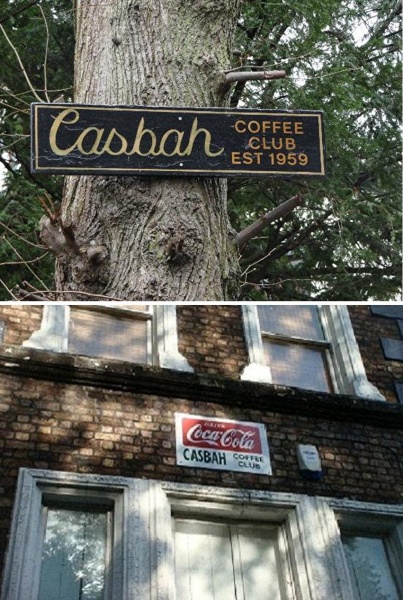 BBC Radio 2 is broadcasting a documentary on Wednesday 17th October, at 10pm, with contributions from Merseybeat newspaper founder Bill Harry alongside Merseybeat veterans Mike Pender of The Searchers, Georgie Spruce (AKA Earl Preston of Earl Preston & the TTs), Howie Casey (of Derry & the Seniors, the first Liverpool combo to play in Hamburg and secure a recording contract), and Geoff Nugent (of the Undertakers). The programme will also feature the recollections of Casbah Club members and a fleeting, though noteworthy, contribution from Paul McCartney.

'The Casbah - Birthplace Of Merseybeat', celebrates the somewhat neglected and hugely significant venue where The Beatles enjoyed a residency prior to their later and more often recognised success at the Cavern Club. The documentary is presented by original Beatles' drummer Pete Best whose mother Mona both owned and ran the private members' club, in the basement of the Best family home.

Having recently been awarded Blue Plaque status, the Casbah Club was distinctive in several ways, opening strictly as a Rock 'n' Roll venue, whereas the majority of Liverpool clubs in the late 50s had their roots firmly in Jazz, Folk & Country music. It was also notable for being run by a woman in an era when music/club promoters were invariably male. The documentary will explore the history of the club, while examining the broader context of the boom that became known as 'Merseybeat'.

The Casbah brought about many pivotal moments in the early days of The Beatles, shaping their beginnings and providing a home for the distinctive Merseybeat sound which would change the face of popular music forever. The Casbah knew the savage young Beatles before Epstein; their first live performances were here, in the club they made their own, even having been involved in decorating the basement in its distinctive style.

BBC Radio 2, Wednesday 17th October, 10-11pm.