Another early Mike Pender's Searchers' photograph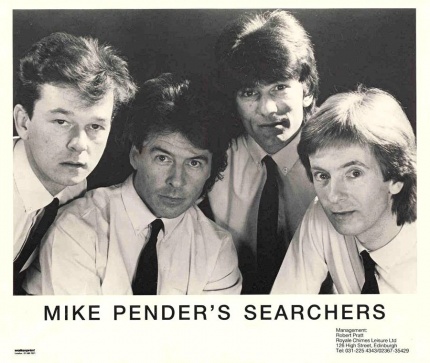 Following on from the rare old photograph that had recently turned up, showing the proposed original line-up of Mike Pender's Searchers, with Mike, Chris Black (guitar/keyboards/vocals), Steve Carlisle (drums/vocals) and Tony Jackson (bass guitar/vocals), a second photo has appeared.

This photograph includes bass guitarist, Barrie Cowell, who was Tony Jackson's replacement after Tony was found to have been unable to play the guitar to the required level, due to suffering badly from arthritis. Barrie still plays the bass guitar in the band today.




~ photo courtesy of Serena Cairns