Remembering Netherlands' fan Bert Bossink who recently passed away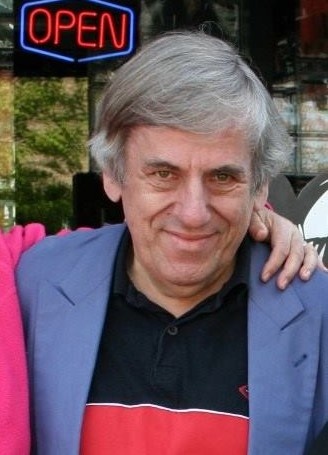 Mike Penders' Searchers recently received the sad news, from Jelle Quak, of the sudden and unexpected death of Bert Bossink, a long-time Searchers' and MPS fan from the Netherlands.

Bert had been a fan of the Searchers since 1963 and was always present when they performed in the Netherlands. During the many years that Roger Askey published MPS NEWS, the magazine for Mike Pender's Searchers, Bert contributed many times about the Searchers' music and Mike Pender in particular and the web site he had was a great tribute to the sixties' bands.
He owned an enormous collection of Merseybeat; the Searchers and Swinging Blue Jeans were his favourite bands and he had everything recorded by these bands on vinyl and CD (also bootlegs). A very special item is a German LP with United Artist and Liberty band (Fortunes, Spencer Davis, Easybeats and the Searchers).
Bert's family want to sell his enormous collection of 18.000 LP and 17.000 singles, magazines, Fan Club magazines etc and have asked Jelle to organise this.

Jelle attended Bert's cremation last Wednesday and one of the songs they played was 'Listen To Me' from the Searchers' LP, 'Sugar and Spice'.

Thanks are extended to Bert for his immense support and loyalty to Mike and his music.