REFLECTIONS: A fresh look at the 'Bad Boys' of The Searchers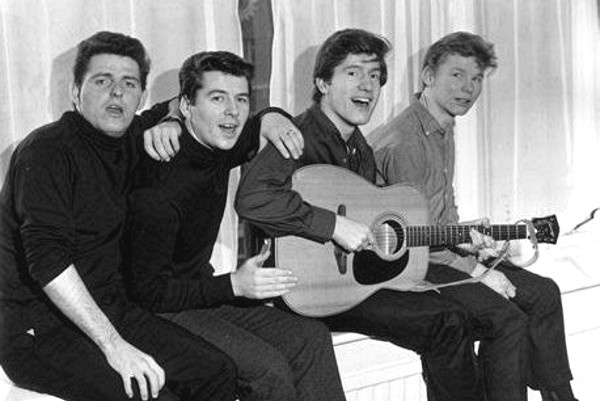 They were the 'Bad Boys' that enjoyed fame and a little fortune with their 'squeaky clean' mates, Mike Pender and John McNally. It is only since Frank Allen told us, via two books, that we ordinary mortals were allowed into the private lives of our heroes, collectively known as The Searchers.
At the age of 63, I'm old enough to have been there at the start of the band's recording success way back in 1963 and unless you have witnessed a live Searchers' stage show during 1963/64, you can't and won't appreciate how dynamic the band really was.
Tony Jackson and Chris Curtis were the 'bad boys' of which I speak. Chris was the band member that formed the bond between the audience and the group, on stage, and often his drum-kit was on a raised platform, a bit Ringo-like. He was the band's communicator, standing to sing and play like any other drummer of his generation and Chris could sing! Check out 'Where Have You Been?' and 'Empty Place' also upbeat numbers including 'Magic Potion' and 'I'm Never Coming Back'. For sheer stage-presence and charisma, Tony Jackson had it all, plus of course, that unique voice.
When one considers the contribution the two men brought to a band they had belonged to for a very short time, it is nothing short of extraordinary, the amount of success they helped The Searchers to achieve. Yet Tony and Chris clearly did not get on; Chris believed he was the boss of the band and once informed Tony he was 'holding the bass guitar all wrong', during performances, I assume. I can only imagine what Tony's reply was!!
It should be remembered, that following the departure of Chris Curtis, the band did not register another chart success. 'Take It or Leave It' was the band's last hit, reaching number 31 in the Top 50. So actually, those 'bad boys' were very good when it came to hit records. I feel it is true to say that the original line-up of Mike, John, Chris and Tony had a charm that was never recaptured in subsequent incarnations of the band.
Mike, of course, went on to record some great songs that weren't a commercial success. The two albums 'Play for Today' and 'Searchers' are among his finest work, his voice was never better. The term 'legend' is often over-used, but not so in the case of Mike Pender, John McNally, Chris Curtis and Tony Jackson: The Searchers!

~ John May
~ This is the writer's opinion, not anyone connected to MPS website and has not been checked for accuracy.