'Beatles in Urmston' review in the Manchester Gazette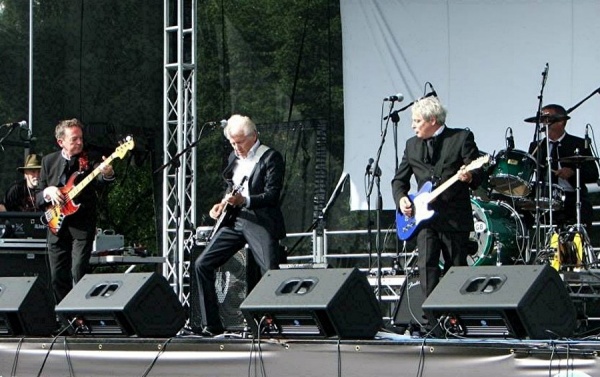 Quote from the review: "Sunday drew to a close with the final band of the event, Mike Pender's Seachers, off to a rousing start with Roy Orbison's 'You Got It' followed by two of their greatest hits, 'Needles and Pins' and 'Don't Throw Your Love Away'. Proving that they had indeed still got "it" their final track and the final track of an amazing weekend was Bryan Adams' 'Summer of '69'. Not quite '63 but the crowd didn't mind and it seemed to sum up the entire feeling of the event and in the sunshine of a British summer I was there. In fifty years' time I'll still say "I was there and it was rock'n'roll and it was good".

http://manchestergazette.co.uk/the-beatles-in-urmston-50th-anniversary-weekend-10-11-august-2013/


Thanks to Hazel Gibb for the picture.